We ride our GEN3 E-Bikes to Bothell for some dinner at The Bine!
Another birthday, another Amped Adventure!  For Chris's birthday, he wanted to go to The Bine, so we all met at Amped Adventure to commence our ride.  Some already have E-Bikes, but some needed to rent some, so after getting all safety checked, we rode the Burke Gilman to Bothell for dinner at The Bine!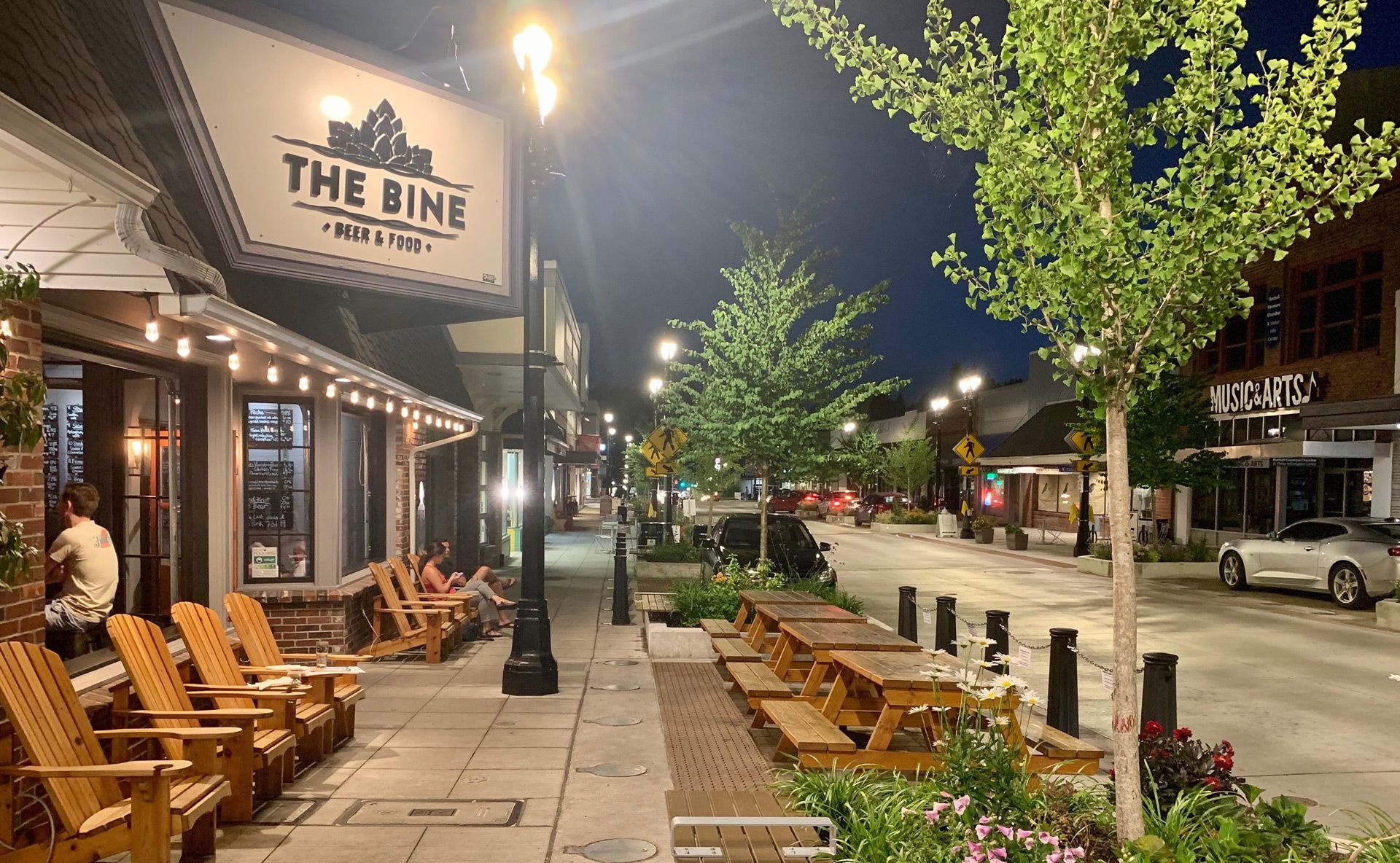 The Northbound Route on the Burke Gilman from Lake Forest Park is just plain beautiful.  There are only 2 stops, and the rest is all trail, and well off the road where you feel total secluded and peaceful, besides being a nice, safe trail.  It crosses over the Sammamish River a couple of times, and you always see some great wild life like the Great Blue Heron!
After a nice ride North we got to The Bine in Bothell.  We had too many people for the outdoor seating, but the whole wall is a window that opens up and we got the seat there, and it felt great, like we were outside, but still able to have a table, and grub out.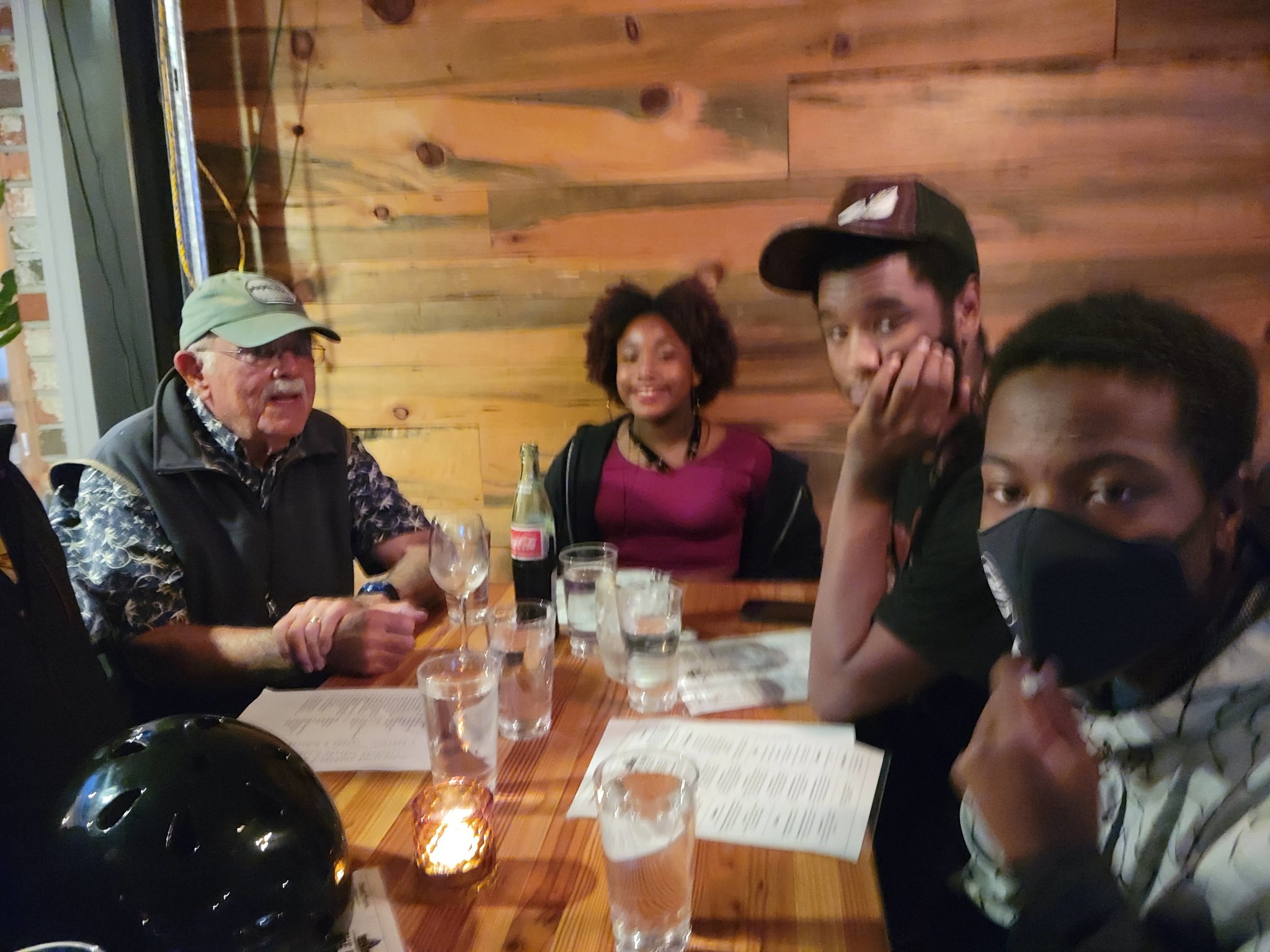 They of course have all the best local craft beers on tap, that are always rotating, and the owners are true beer lovers and will always have the local, latest offerings.
The Bine was stellar, great appetizers, great drinks for everyone, and really great food.  We had a bunch of Apps, the Truffle Popcorn and Beer Battered Cheese Curds stood out, and were very tasty. We split a Warm Brussel Sprout Caesar, made of Agro-dolce Onions, Roasted Shallot Caesar Dressing, Parmesan, House Croutons and the Veggie Grilled Cheese made of Beer Cheese, Fried Wisconsin Cheese Curds, Roma Tomato, Basil, Balsamic Reduction, Macrina Sourdough, and yes it was as good as it sounds.  With some waffle fries, Yum!!  Others had the Burger, and the Bacon Grilled Cheese, and the Fried Chicken.  Everyone gave 2 big thumbs up, and a "we've gotta come back here" review.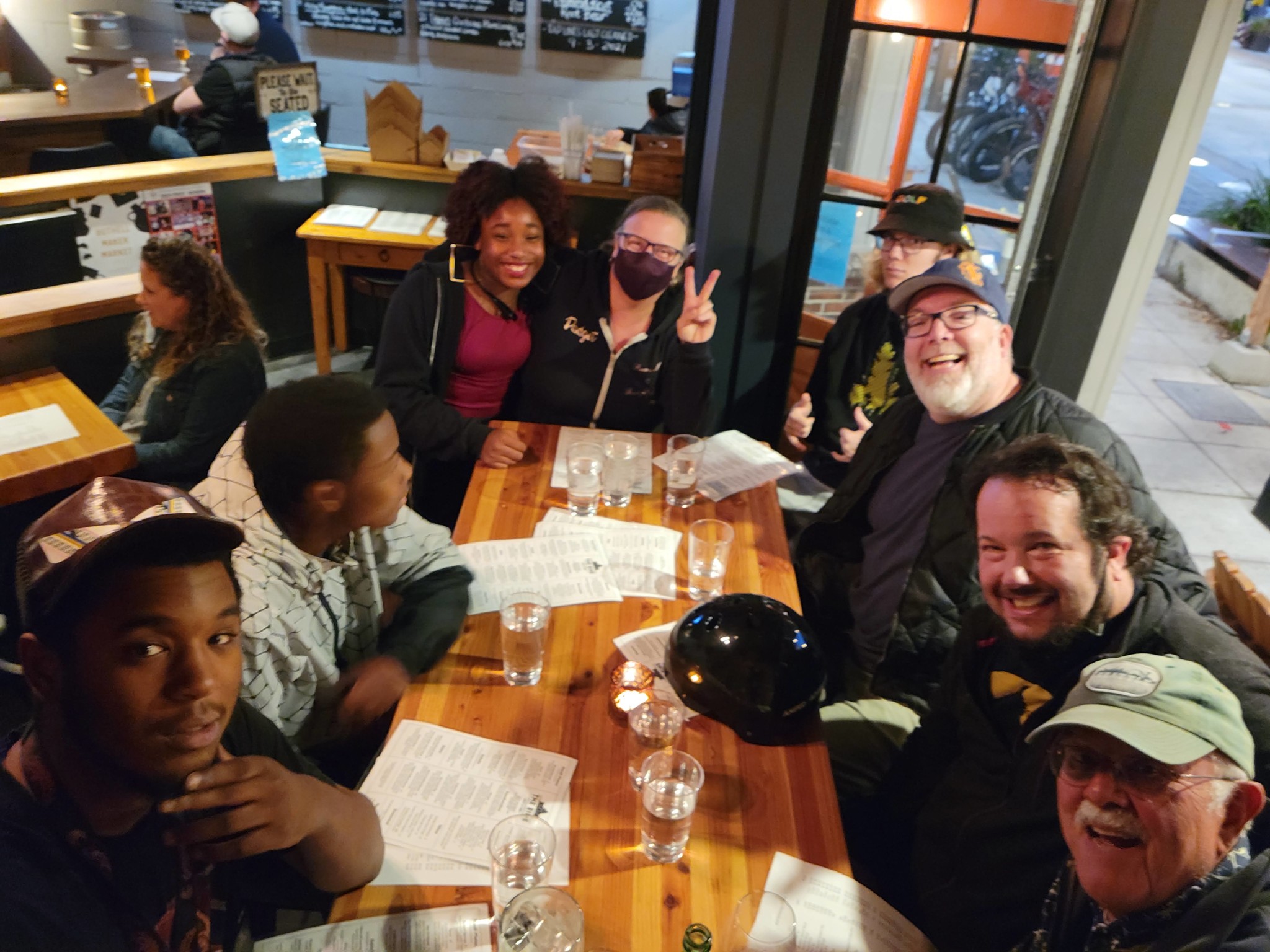 Easy bike parking out front, and the street out front is pedestrian (and bikes) only, so it is very pleasant to eat outside, without the car noise and smells.  
Definitely Try The Bine if you love good food and good beer.